FIREARMS INVESTIGATION BUREAU
INSTRUCTIONS FOR ALL FIREARMS APPLICANTS:
The Rochelle Park Police Department is pleased to now be connected to the State of New Jersey Firearms Application & Registration System (FARS). This is an electronic portal in which Firearms Applicants will use to submit requests for Firearms ID Cards, and/or Permits to Purchase a Handgun electronically. This replaces the paper application system that was in place for decades. To submit an application to RPPD, please:
Click, "Online S.T.S. 033 Form".
Enter NJ0025400 as ORI Number. This number is for the Township of Rochelle Park residents only. If you reside outside of the Township of Rochelle Park, contact the law enforcement agency responsible for your town to find out the correct ORI Number.
Proceed to complete the on-line application.
All first time applicants must be fingerprinted and need an "Initial Firearms Purchaser Identification Card" when applying.
When completing the application, you will need the e-mail addresses of two (2) reputable references. Please inform your references they will be e-mailed reference questions, which they should respond to promptly so as to not delay the
You will be receiving automated email updates throughout this process.
Once your application is complete, the Rochelle Park Police Department will contact you to pick up your Firearms ID Card and/or pistol purchase permit documents. You will be required to submit payment to the Rochelle Park Police Department in person. Bring your NJ Drivers License. Stop by RPPD with exact cash or a check/money order payable to the "Township of Rochelle Park." Request to speak to a member of the Firearms Investigation Bureau. Your payment will then be collected. *** A representative of the firearms unit will contact you to make payment arrangements when your application is complete.***
Please be advised that this process is applicant driven. Please ensure that you have provided the best contact number and email address for yourself, as well as for your references. It is your responsibility as the applicant to ensure that all information is thorough, accurate, and complete.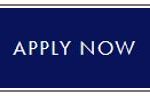 If you have any questions regarding this new system, the following Officers can be contacted at 201-843-1515 or via e-mail.
Sergeant Franklin Laboy via e-mail at flaboy@rochelleparkpd.org, Detective Brian Cobb via e-mail bcobb@rochelleparkpd.org or Officer Anthony Ferrulli via e-mail aferrulli@rochelleparkpd.org